October 5th, 2009 by Sean
Well my early release copy of Guitar Hero Van Halen showed up today. As we know it won't be released to the masses until December 22, 2009.
I was sad to see it only comes in a sleeve and not a hard shell case like normal 360 games, but for free I really can't complain.
It did come with a letter from Kai Huang, the founder of Guitar Hero and a couple promotional posters.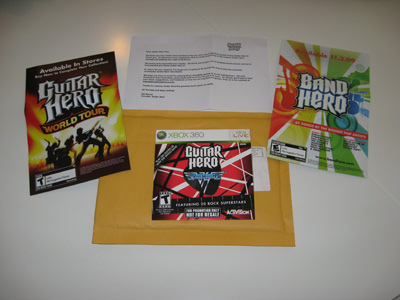 If you want the manual, you can download it from the website. It even says "For Promotional Purposes Only – Not For Resale" on the disc and sleeve which is sort cool.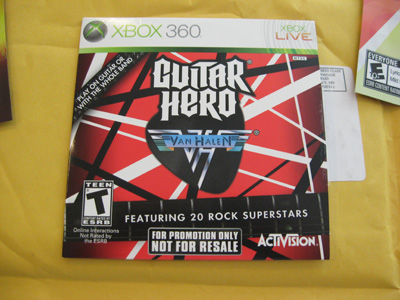 Anyway, after receiving the game, I pretty much played straight through and finished it for Guitar on medium.
Now I'm in search of other people who have 360's who also received or will be receiving an early release thanks to the Guitar Hero 5 purchase so we can get some online play going since it will be close to 3 months before the general public gets to play.
If you want to exchange gamertags, comment below and lets get to rocking some Guitar Hero Van Halen.
Overall I think the game is pretty solid. I am bummed that Michael and Sammy are not in the game or songs from the Hagar era, but again, for what the game is, it's pretty good.

Posted in Gaming + Xbox 360 |

Comments Off on Guitar Hero Van Halen Arrived