October 29, 2015 - 11:46 pm - Posted by Sean
I recently restored my Apple IIgs Desktop Bus Keyboard (part number 658-4081 – older Alps version) and wanted to showcase the before and after pictures. Enjoy!
My first picture shows how the keyboard looked before restoration… a lot of yellowing on the case and specifically the space bar: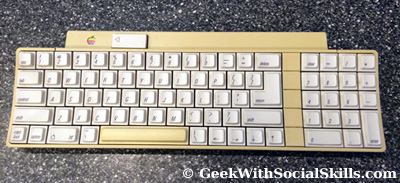 In this next picture you can see the keyboard taken apart, the space bar removed and also the plastic spacer piece between the QWERTY keys and numeric keypad: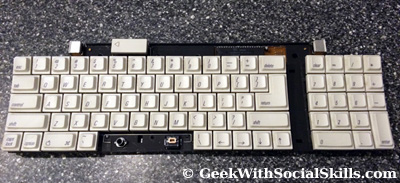 This last picture shows my Apple IIgs keyboard reassembled after my special cleaning process… it looks so minty fresh and pretty close to brand new: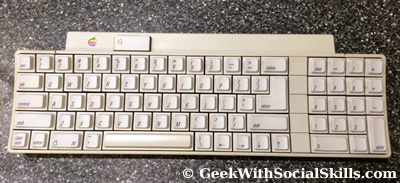 In the future I'll be sure do a follow up blog post with more details on how I achieved these amazing results, and before you ask, no, it wasn't Retr0bright, but something less toxic.